Backend/Data/Machine Learning Engineer Contractor
Do you want to join a fast-paced startup and work on the bleeding edge of recommendation systems, where your work immediately impacts the user experience for millions of users? We are looking for a Fullstack/Backend Engineer with 3+ years of coding experience.
What you will be building:
Recommendation systems that are guaranteed to always show relevant recommendations for any scenario and that are easy to maintain, deploy and improve.
We need someone who we can count on to:
🙋 Own: Improve our recommendation systems for new and existing customers, improve tooling to deploy, introspect and monitor our recommendation systems to constantly make them better.
💻 Teach: What's possible and what's not possible? Tradeoffs between iteration speed and complexity of architecture. How to build a system that is easy to debug and that fails gracefully if there would be changes in the input data.
🎒 Learn: Our approach to recommendation systems, data engineering best practices, machine learning basics.
🚴 Improve: Robustness, performance, and observability of our system, to delight the end-users of our product.
Desired skills and qualities
Deployed applications using cloud platforms or your own servers
Having worked in mature data engineering codebases
Experience in taking product decisions
Proficiency with cloud computing (AWS, GCP, or Azure)
Used Docker, Kubernetes, Argo, or similar
We expect you to:
Be proficient in Python
Have experience with data wrangling
Be comfortable with Linux/Unix CLI tools
Within 1 month we expect you to:
Get to know the team as well as learn from and collaborate on directing the product development forward
Understand the ins and outs of how our current recommendation system, data pipelines, and Depict.ai recommendation API works
Have been in customer calls understanding how customers perceive our product
Configure, optimize and measure the performance of newly onboarded e-commerce stores
Within 3 months we expect you to:
Significantly improve the quality of recommendations using more facets of data, impacting the user experience on many of our customers' e-commerce stores
Generalize our system, ensuring that recommendations for new stores are perfect from day zero with close to no fine-tuning necessary
Improve our codebase with robust automated tests and monitoring of recommendation's performance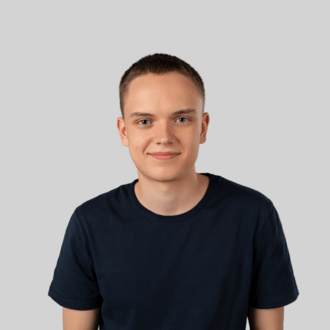 Related jobs
About Depict
Depict provides the world's best e-commerce product recommendations, allowing retailers to focus on what they do best: making and curating great products.